How important are festive window displays?
According to NPD they influence 24% of holiday purchases
Christmas window displays have long since played an important role in a store's Christmas campaign, and according to NPD they influence 24% of holiday purchases.
Research shows that shoppers need only a few seconds to decide on whether or not they want to enter a store, making window displays a key influence in the deciding factor.
With so much riding on a display, it's easy to understand why retailers invest as much time and effort as they do, and although they're important all year round, Christmas is usually the season of opportunity.
Amidst the changing landscape that is retail, you can expect to see some of the high street A players switching it up this year. For ease, we've taken the liberty and briefly compiled festive snapshots of the high street, supported by a look at the industry and included our own predictions as to what we can all look forward to seeing in this year and even perhaps the next.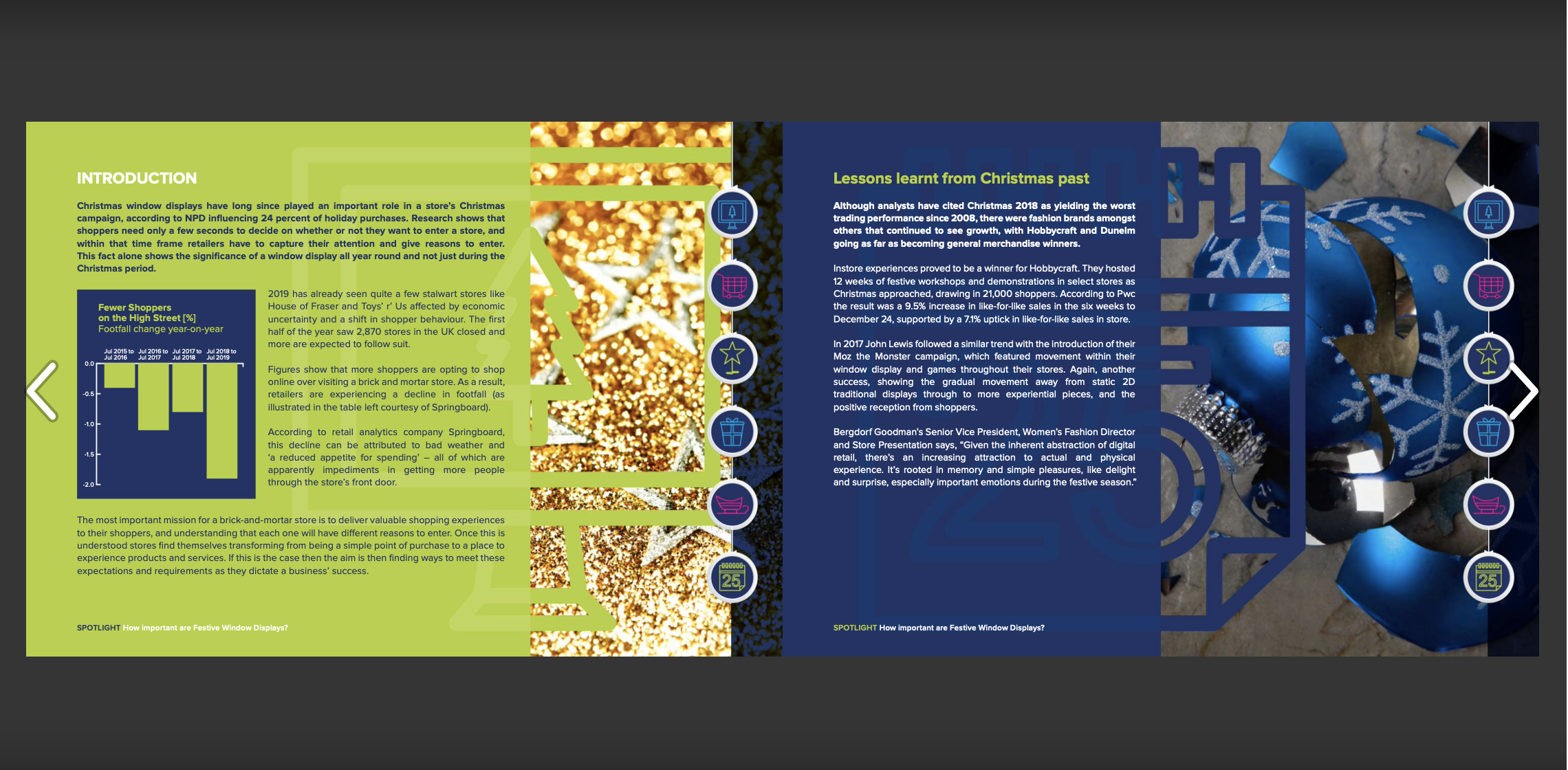 Preview
Download our Christmas booklet and decide for yourself how important retail festive window displays are - especially in the current climate.